‍On Tuesday, 28 February 2023, R17 Ventures, in collaboration with the Embassy of Switzerland in South Africa, hosted a team of delegates, entrepreneurs, tertiary education institutions and thought-leaders for a special event in Cape Town. The event, held at Rooftop on Bree in the city centre, saw R17 Ventures pit artificial intelligence (AI) versus humans in a design showdown, as well as announce the launch of the next part of our graduate career acceleration programme.
The event, which was attended by over 100 guests, showcased R17's in-house creative team going head-to-head with R17's latest technology investment, Pushdat, which uses ChatGPT to create organic social media content like Instagram Reels and TikTok videos from a Shopify store at the push of a button. The app, which lost the battle to the humans in its first test, is still in prototype phase and will be available to the public soon with various additional features.
‍
Driving innovation and growth is core to the ethos of R17 Ventures, which is headquartered in Zurich, with an operations base in Cape Town and Berlin. Following beta versions in prior years, 2023 saw R17 officially launch their career acceleration programme, the R17 Academy, which takes graduates from higher education institutions from across South Africa and creates jobs through a 5-month paid internship that offers training and practical experience - with the end goal of graduates becoming world class performance marketers and full-time staff members of R17 Ventures inclusive of all staff perks - essentially, using digitalisation for job creation. The January 2023 in-take saw 12 graduates join the academy, which will grow to 40 for the July 2023 in-take.
We've already seen some strong results from our academy, with one of the first academy members being promoted to team lead within a year, while 4 of 12 academy members from the January 2023 in-take have landed full-time positions at R17 Ventures within 2 months.
Speaking about the ChatGPT vs Human event, Raphael Rohner, CEO of R17 Ventures said, "We are super excited to have been able to showcase Pushdat, as we see it as an opportunity to empower our team of creative strategists to focus in their strength areas through reducing workload on organic content tasks that can seem mundane.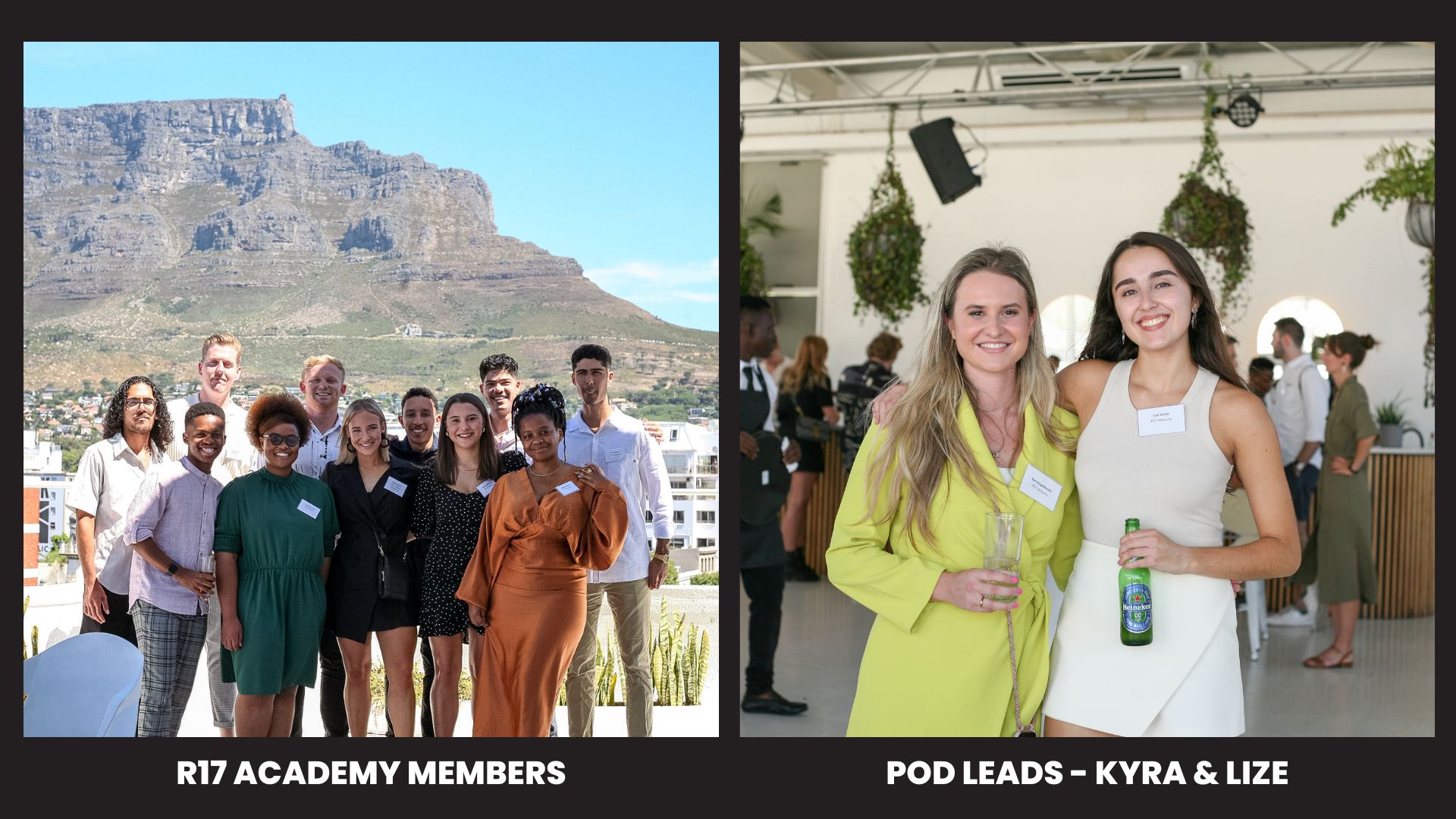 He went to speak of the R17 Academy, stating, "Upskilling and development is a pillar of R17 and as an employer in South Africa, we view it as part of our responsibility to help solve youth unemployment and create opportunities for economic growth."