Today, online shops are facing ever-increasing competitive pressure. If you want to hold your own in the battle for market share, you have to stand out from the competition. Great potential lies hidden in the post-purchase experience - in other words, the entire process after the order has been placed. Our fulfilment partner MS Direct uses new study results to show how the customer experience can be improved after the purchase. ‍
In online business, it is often assumed that the customer journey ends after the order button has been clicked. But this is a huge waste of potential. If you want to encourage your customers to return, you should definitely ensure a positive post-purchase experience (PPE).
PPE is the interaction with the customer or additional services after the order has been placed. The process is primarily about interacting with the customer and giving him or her a feeling that he or she is valued by the brand or shop - and those who do everything right here can benefit from several advantages at once:
Customers tend to shop on the online shop again in the future. Returning customers usually spend more than new customers.
You create a customer-friendly identity and stand out from your competitors with the right measures.
With a transparent delivery process, you increase your brand credibility and customer satisfaction. Both are important factors for healthy growth.
A good PPE has a direct influence on your success. Satisfied customers are more likely to recommend your shop and give it better ratings. Dissatisfaction in the PPE, on the other hand, is often reflected in the product and shop ratings.
‍
A study by MS Direct and the ZHAW
The e-commerce fulfilment service provider MS Direct (which is also a partner to R17 Ventures), together with the ZHAW (Zurich University of Applied Sciences), conducted a study on the post-purchase experience of over 60 large online shops and marketplaces in Switzerland and the UK and revealed potential. In the following, we show you 5 tips on how you can improve the PPE. You can find more detailed results and tips in the MS Direct whitepaper.
1. Product availability
You can already set the course for a good post-purchase experience on your product pages. If you indicate the availability of goods or even the stock level and the expected delivery time, you are doing everything right. However, if you do not offer this service, it is advisable to temporarily remove unavailable items from the shop. It is a nasty surprise when your customers receive information after the purchase that the product is no longer in stock and that they will have to wait longer. This not only annoys your customers, but also reflects badly on your shop. So avoid this stumbling block at all costs. After all, in the online shops tested by the study, more than half communicated product availability or even stock levels.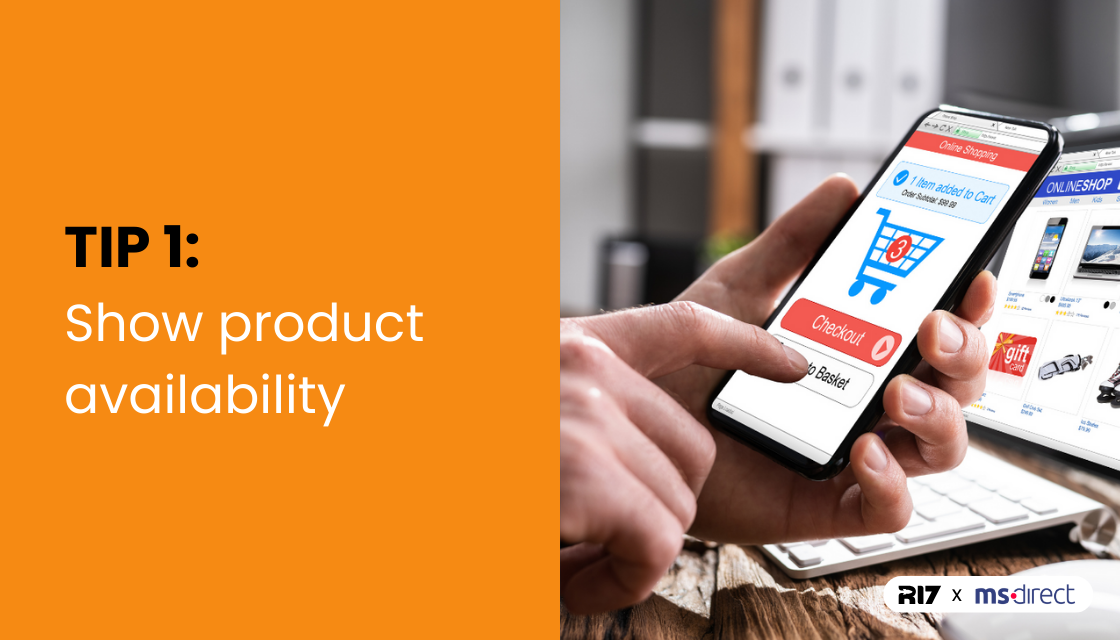 2. Shipping
Delivery speed
Of course, the speed of delivery and the choice of carrier also have an impact on your PPE. Mr and Mrs Swiss are used to having deliveries delivered in 4.2 days. As the study shows, just under half of the shops tested deliver within three days. Not many online shops in Switzerland offer next-day delivery yet. So there is still potential here to set yourself apart from the competition.
Delivery costs
Free shipping is almost the norm today, but in most cases not without conditions. A good three-quarters of the online shops tested in the study offer free shipping - but 64 percent of them tie this service to a minimum order quantity. Depending on the provider, the costs vary between 15 and 121 francs. Free shipping is a good opportunity to offer your customers an additional service - but with good communication you can also justify shipping costs without diminishing the customer experience.
Innovative approaches
In addition to delivery speed, there is another service that can be offered to customers. For example, choosing more sustainable carriers - such as Quickpack with a 100% e-vehicle fleet - can also better deliver on sustainable brand promises. People with an environmentally conscious and responsible lifestyle, for example, also appreciate a "snail mail" option like the one Galaxus offers.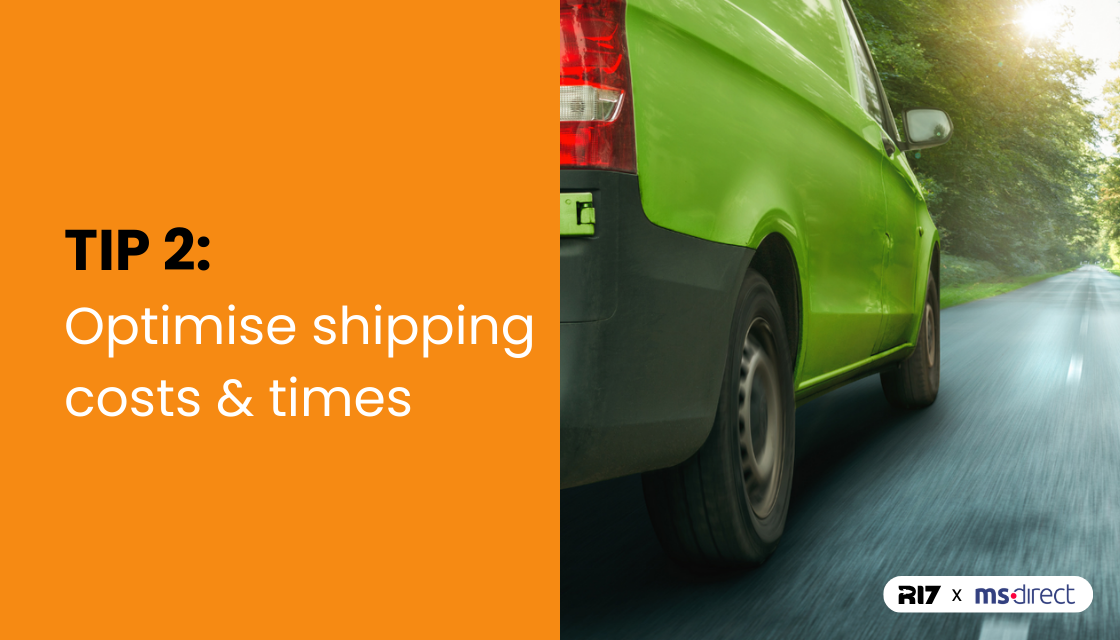 3. Tracking
Online shoppers want to stay informed about their shipments. Packet tracking is therefore a must-have for optimal PPE. A good 75 percent of large shops have already recognised this and offer automatic tracking. But here, too, you can stand out: If the tracking data is transmitted to your customers via your own webshop or even via personalised emails or SMS, this pays off positively for your brand. Tracking information via a third-party provider - for example from a carrier - serves the purpose, but is a missed branding opportunity.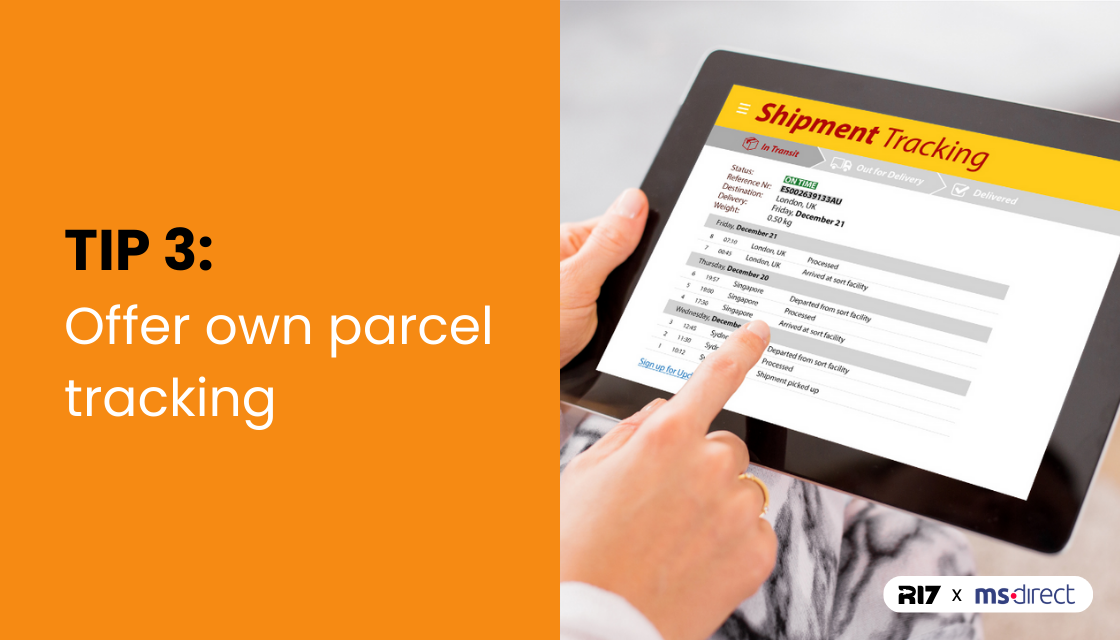 4. Packing
The branding of a package is not only an additional aesthetic aspect, but an important component of the post-purchase experience in e-commerce. According to the study, however, less than half of the shops tested take advantage of this opportunity. A beautifully designed package enhances the unboxing experience, which in turn contributes to your brand. You can also use the packaging for small thank-you and branding messages.
You can also show your commitment to sustainability with your packaging. For example, if you adapt the box size to the order, you save both filling material and transport space. Manufacturers such as Packsize offer machines for such on-demand packaging. Sustainable alternatives to cardboard boxes are also reusable bags made from recycled plastic. Start-ups like Kickback and Boomerang specialise in exactly this.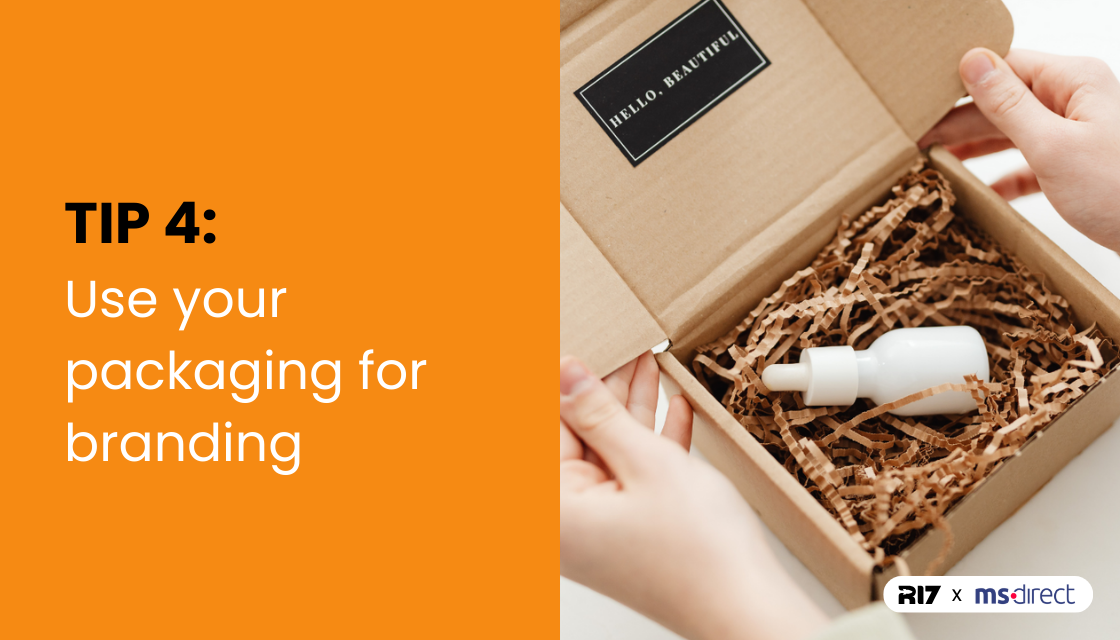 5. Optimise returns process
There is also great potential for improvement in the returns process. As the study shows, there is still a lot that can be done in this process in terms of customer friendliness. By the way: The offer to accept returns alone is good for your brand - but make sure that communication is good and the process is simple.
Communication
According to the study, return costs and deadlines are rarely communicated proactively and are often hidden in the terms and conditions. Only 22 percent of the online shops tested actively and transparently inform customers during the shopping process about the costs incurred in the event of a return. Here you can already stand out positively with simple measures.
Process simplification
Even if it is in the interest of retailers to keep the return rate low, making returns more difficult reduces the shopping experience. For long-term customer loyalty, a good service is recommended here, for example with resealable shipping packaging, self-adhesive return labels and an enclosed return slip.
Customer loyalty
The offer to accept returns is not only customer-friendly, it also offers an opportunity for customer loyalty. According to the study, half of the online shops offer the option of ordering without a customer account. However, if the registration of a return requires a customer account, customers who ordered as guests can be motivated to register afterwards.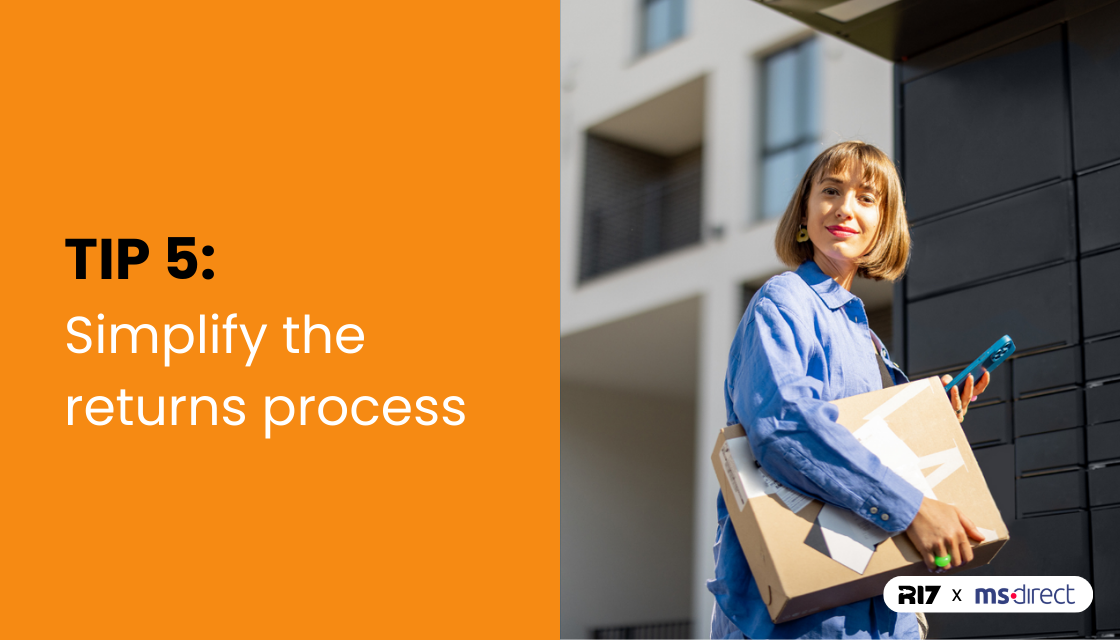 ‍
All in all, it shows that the customer journey is far from over with the click of the buy button. By following these insights and strategies, you as an e-commerce merchant can prepare more effectively for BFCM and make the most of this crucial selling season.
‍
Ready for hassle-free fulfilment?
E-commerce fulfilment service provider MS Direct helps you outsource your fulfilment and returns process in no time. With over 45 years of experience, they offer flexible and professional best-in-class fulfilment and returns processes that make sales peaks a breeze. This way, you always fulfil your customer promises and ensure a better post-purchase experience.
Interested? Your first step to worry-free fulfilment starts here.
Or simply contact MS Direct by phone at +41 71 274 66 66 or by email at communications@ms-direct.ch.