‍Are you looking for ways to improve your social media marketing strategy? Want to know how you embed video marketing on any social network and thereby improve your ROI? Then read on now and be inspired by our tips.
A well-planned video marketing strategy can:
Boost your Brand Awareness
Raise Brand Loyalty
Increase Sales
Promote Greater Audience Engagement
Gain Credibility with New and Potential Customers
However, most brands simply don't have the time or resources to design a video marketing strategy that produces significant results. Let alone maintaining a consistent video strategy to ensure consistent success.
Are you curious how you can achieve such results for your company? We've put together tips and tricks for you here that are easy to replicate and quickly pay off.
‍
Social media channels are the perfect platform for your video marketing
The social networks have now become the main channel for advertisers to host their marketing videos. However, no social media channel is like the other. Each platform comes with different types of video marketing formats. That's why you need to customize your social videos for each social network to get the best results.
We have put together the most important facts and tips for each of your social media platforms so that you can be sure that your brand always one step ahead of the competition.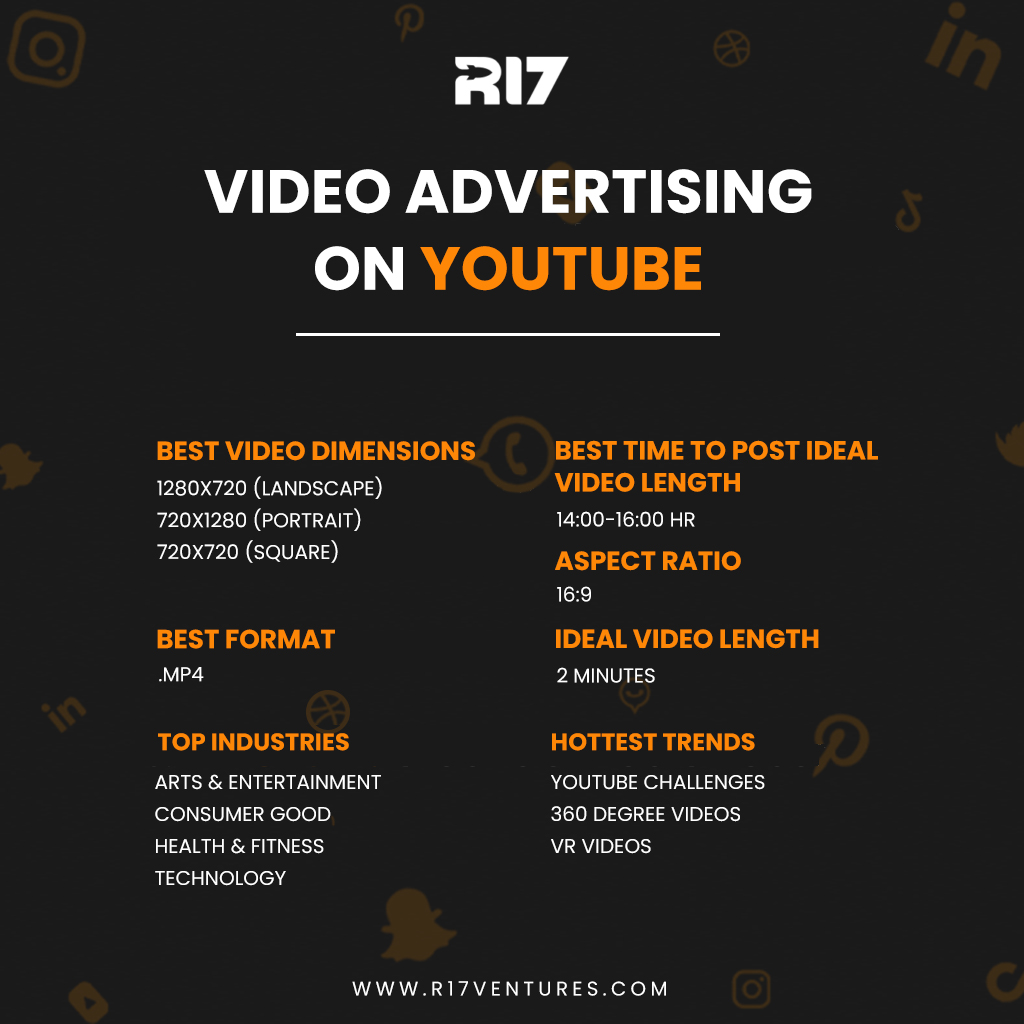 Video advertising on YOUTUBE
When you think of videos, it immediately comes to mind youtube to mind. The video platform is used by 55% of marketers, making it the most used video channel for video marketing. Users watch over 1 billion hours of YouTube video content every day.
YouTube is also part of Parent company Google and is therefore the ideal social media platform for videos that appear in the search engines.
Our professional tips:
Invest in YouTube SEO to make your videos stand out from the flood of content, increase views and get more subscribers - including creating an attractive thumbnail.
As the leading digital video platform, YouTube lends itself to in-depth content such as product demos, how-to guides, FAQ sessions, video blogs (vlogs) and more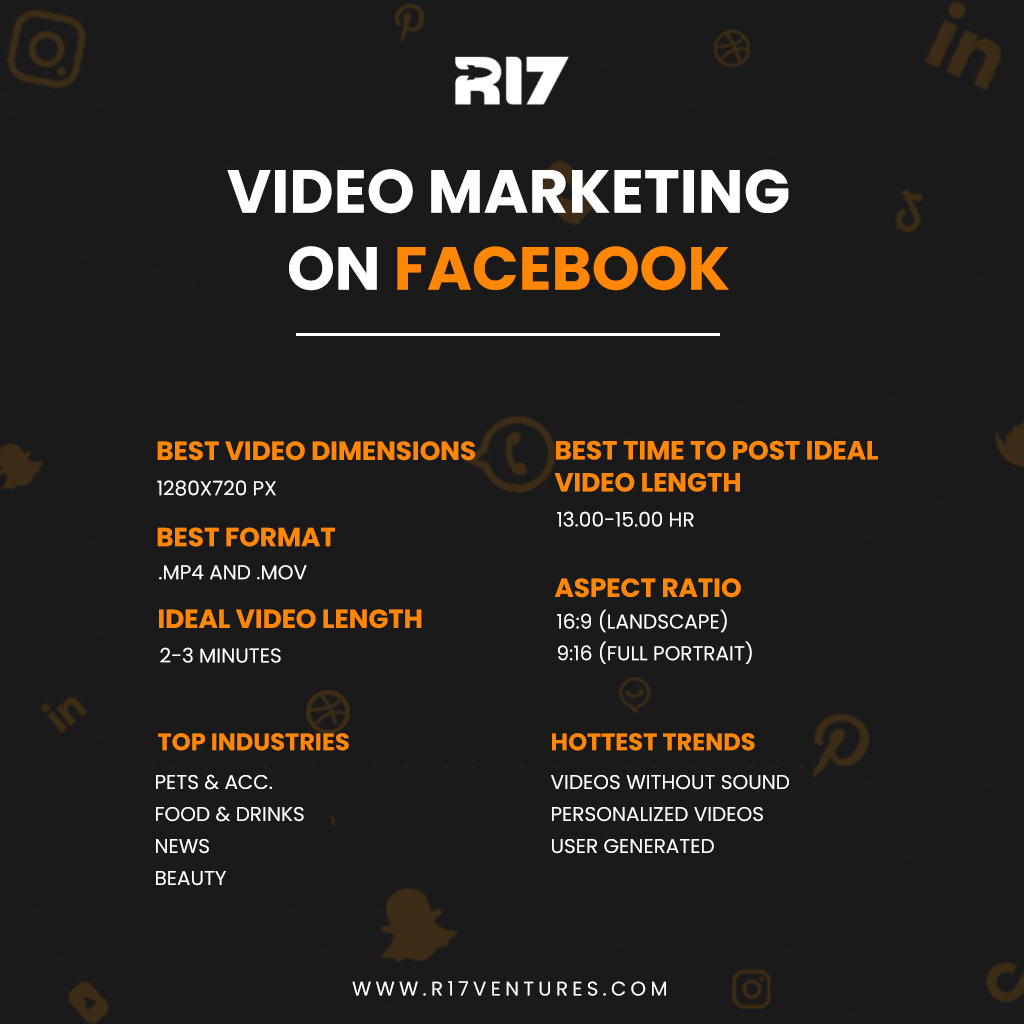 Video Marketing on FACEBOOK
More than 4 billion video views are found every day Facebook instead of. The video posts have an average engagement rate of 6.01%. Facebook has long been more than just a social platform, but has for some time become a strong advertising channel developed - ideal for your paid video advertising. Specific targeting helps you show your video to the right people at the right time.
Our professional tips:
It's better to upload your video directly to Facebook rather than embed a YouTube link as Facebook's algorithm tends to favor native video content.
Videos on Facebook play without sound by default. Make sure you include engaging images that make sense - regardless of whether the sound is on or not.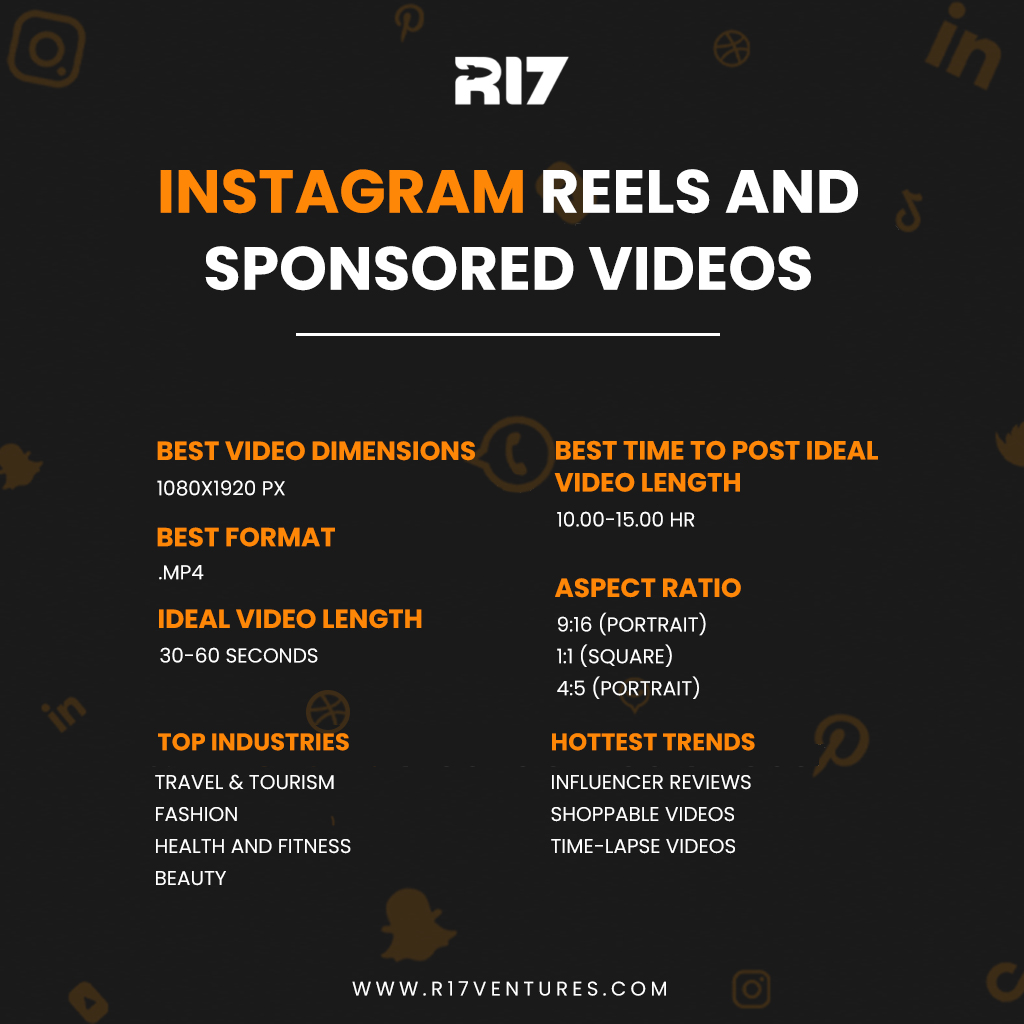 INSTAGRAM Reels and Sponsored Video Ads
Sponsored Instagram Videos generate 3x more comments than sponsored Instagram photos. Looking at the trends of the top publishers on the platform, you can see a 90-100% increase in Instagram video posts annually.
Instagram is the best place to promote e-commerce stores. It offers a range of handy features that make it easier for e-commerce store owners to sell their products.
Incidentally, users are now spending worldwide more time on TikTok than on Instagram, Facebook and YouTube. In view of this development, Instagram is also trying to become more and more similar to TikTok. In the near future, there are plans to integrate full-screen videos into users' Instagram feeds.
This is intended to take the app's square photo-sharing feature further and further into the background and create an immersive, entertaining mobile-first video experience. If you, as an online company, wanted to focus solely on photo content, you should definitely reconsider this strategy now at the latest!
Our professional tips:
Instagram is all about the visual. Make sure your video marketing is highly visually appealing so it can quickly grab viewers' attention.
Use relevant hashtags to make your videos easier to find.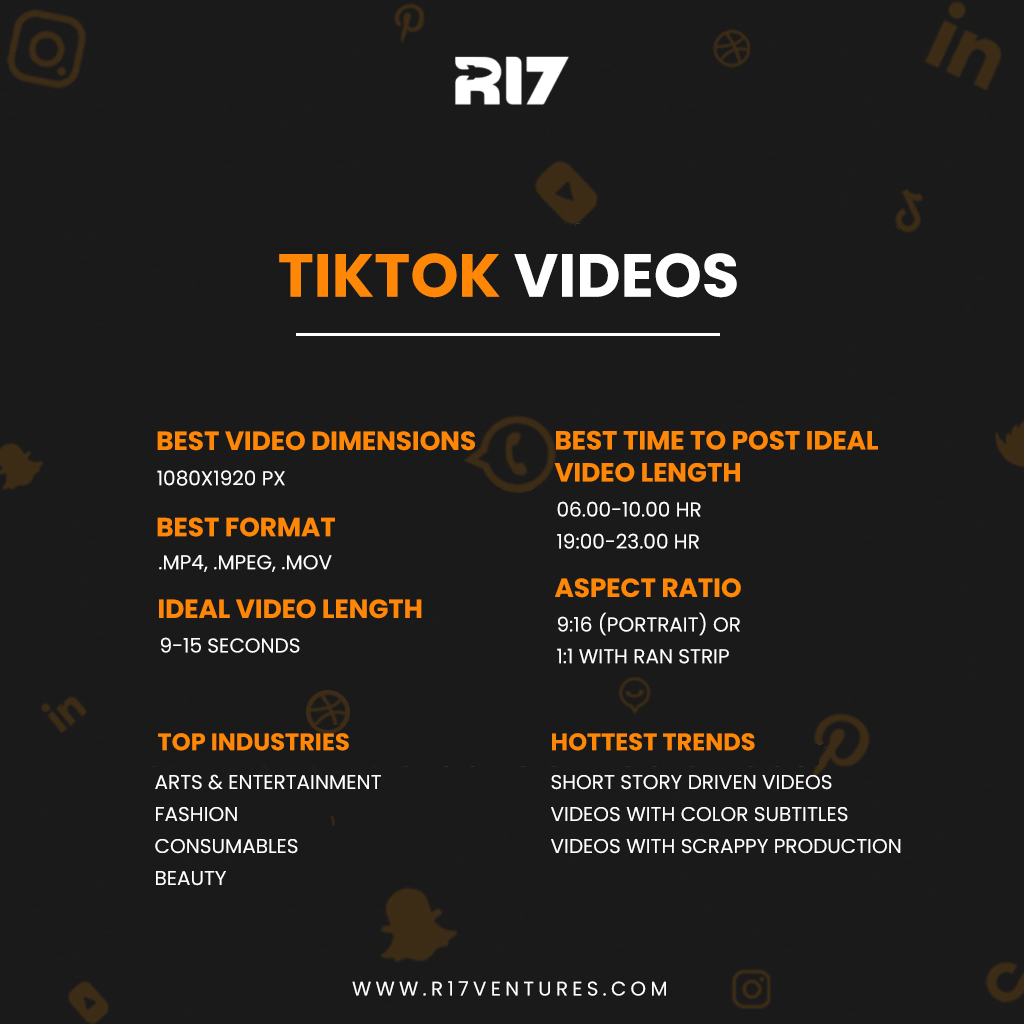 TIKTOK videos
Users of the latest social media platform spend an average of at least 52 minutes a day on the app. More than 1 million videos are viewed daily.
tik tok has a reputation for being particularly popular with Generation Z users. This social media channel is therefore ideally suited for your Market the brand to a younger audience.
Our professional tips:
Since the majority of users access TikTok through their smartphone, vertical videos work best on the platform.
Keep an eye on the songs used on the "For You" page, as these are an indication of which music gives you the best chance of being featured.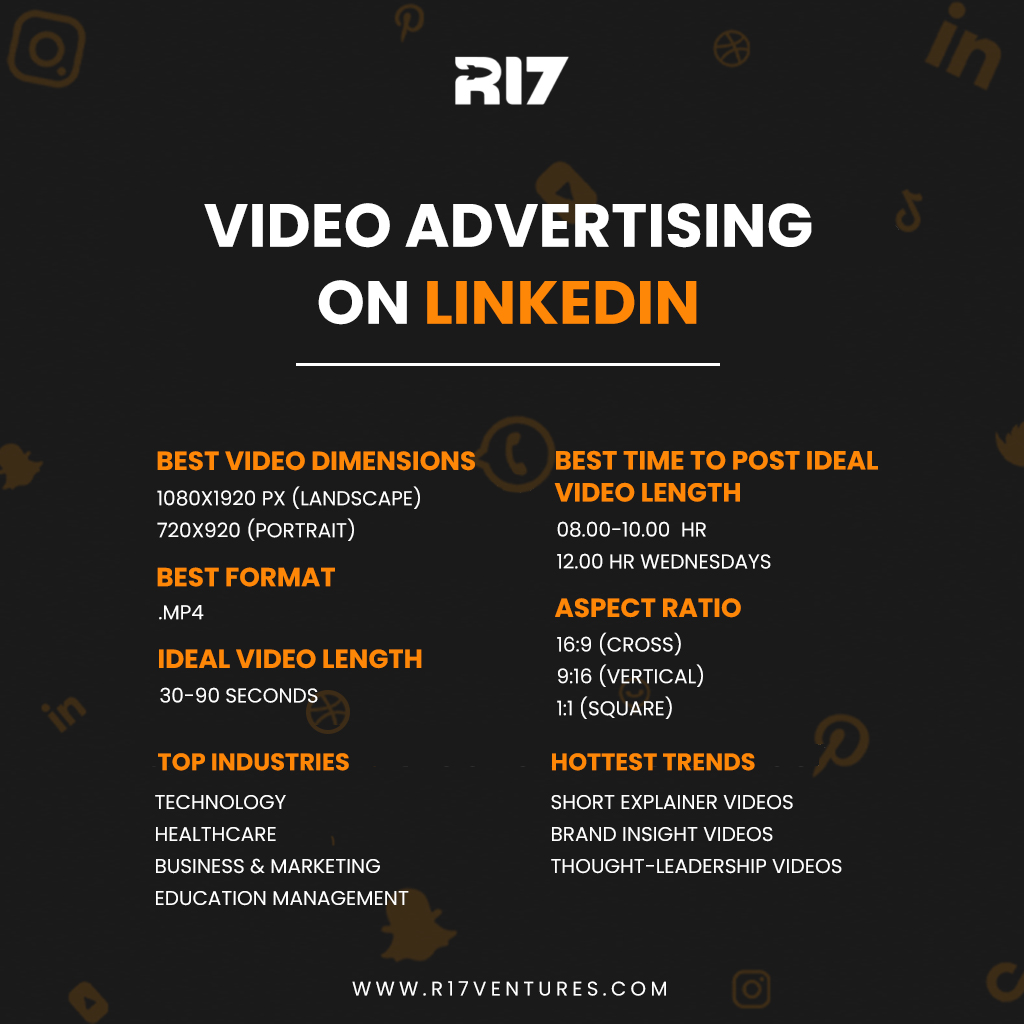 Video advertising on LINKEDIN
Over 51% of video marketers already have LinkedIn videos in their campaigns deployed. Video posts are shared 20 times more on the social media network than other posts.
LinkedIn is the most popular social medium of B2B marketer sand thus an ideal platform for creating videos to get in touch with decision makers, experts and executives.
Our professional tips:
Always include an obvious CTA to direct viewers to the next step they need to take.
Position your brand and solution consistently. Convince your audience that you are the leading authority on a topic and the best source of information to help them achieve their goals.
‍
Our 7 expert tips to stand out through video marketing on social media platforms
‍You've probably guessed it by now but posting a once-off video doesn't guarantee you'll make yours a reality Online Marketing Goals. And that has its reason.
People log on to social media to:
to interact with their community
browse current content
Discovering things they don't know yet
Of course, at times in the history of marketing, a small start-up company has released a viral video and struck gold. For most brands, however, growth comes from a consistent video marketing strategy. Whether your goal is more sales, followers, or just plain engagement, a solid plan is the foundation of social media success.
Here are our ultimate tips to achieve phenomenal results with your video marketing strategy:
Tip #1: Don't hard sell
Avoid blatantly urging viewers to buy your product or service directly. Instead, provide them with informative and valuable content.
Tip #2. Storytelling: Tell a story
Address your audience emotionally with your video marketing. Make the viewer feel something through the story you tell in the video. As a result, consumers will better remember your message and your brand.
Tip #3: Save the best for starters
Start strong by uploading the best video marketing content you have right at the beginning of your strategy. This way, you'll catch the viewer's attention faster.
Tip #4: Saves is the new favorite metric on Instagram
Videos are saved by users much more often and ensure that your content is ready for the Instagram algorithm. That means, the more saves you get, the more likely your video ad will be shown to a larger audience.
Tip #5: Include a call-to-action
Never leave your viewers hanging in mid-air. Always make sure to include a CTA to show them the next steps they need to take.
Tip #6: To get the best ROI, be consistent in reviewing your insights
How are your videos doing? Is one target group more responsive than the other? Adjust your target groups accordingly.
Tip #7: You don't have to invest a fortune to see results
Even an advertising expenditure of about 200-300 CHF per video ad brings good results.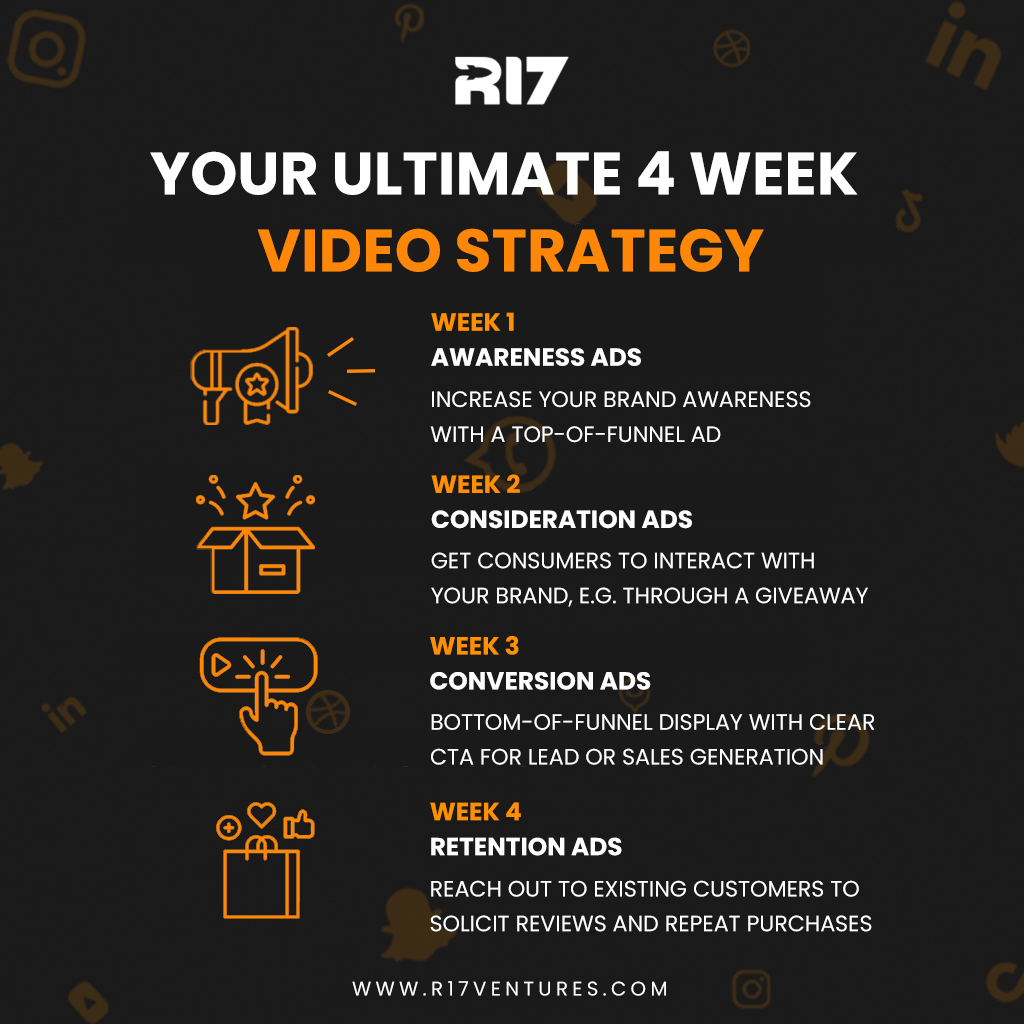 Your 4-week strategy for winning video ads
If you craft your video marketing plan wisely, you can get the highest ROI from your video ads. We've created a 4-week plan for you to stay relevant to your current customers and be at the top of the list for potential customers.
Week 1
AWARENESS ADS
One Top of funnel ad is the first introduction of your target group to your brand. So the intention is not to "sell" your product or offer, but rather to increase brand awareness on social media.
Week 2
CONSIDERATION ADS
The Consideration ad is your opportunity to offer a free trial, product demo, giveaway, or discount in exchange for something like a subscription.
Week 3
CONVERSION ADS
When your audience is at the bottom of the funnel, engage them with a clear call to action (CTA) and clear images that represent your brand. Direct your target audience exactly where they can buy your product.
Week 4
RETENTION ADS
Your existing customers are the ambassadors of your brand. Reach out to them with a post-purchase video ad. With retention ads, you aim to generate product reviews, testimonials, and user-generated content, and of course, encourage repeat purchases.
CONCLUSION: A good video marketing strategy is essential today
You have now received a precise timetable for your video strategy from us. What are you waiting for? There really is no excuse not to get started with video marketing. You should not miss out on all the advantages and the associated profits - be it monetary or in terms of brand awareness and customer loyalty.
But that's not all. If you don't take care of quality video content now, you will probably fall far behind your competitors in the near future. Because if you look at the developments on the major social media platforms, the focus is very much on video content.
You don't have time to take care of video content yourself, but would like to incorporate such a strategy into your marketing mix? Then contact us today and we will show you the potential that your online business can achieve with well thought-out paid advertising from experts.